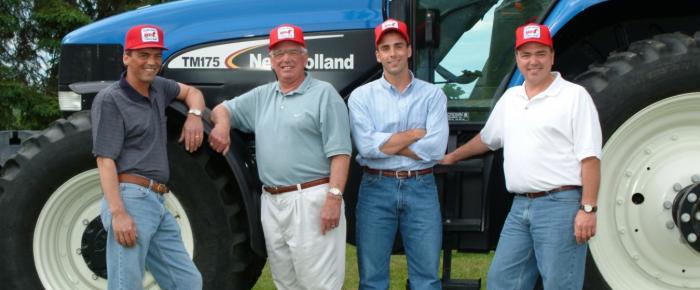 Grower & Shipper
Family remains most important aspect of Irving Farms

Passion for Potatoes!
Potatoes are our passion. We spend most of our waking hours on the farm and know that our efforts contribute to the success of our family and future generations. We take pride in our work. Quality and Safety are important to us as we see it as a reflection of ourselves. There is a part of us in every potato we grow. Thank you for choosing our products and enjoy them as much as we enjoyed growing them!
Our Farm
The wide open spaces and rolling countryside of northern Maine are among the richest, most productive agricultural land in the state. We call this "The County," and Irving Farms grows potatoes, small grains and other rotational crops across Caribou and Washburn, the heart of Maine's potato producing region.
Our Family
Brothers, Scott and Jeff, and their nephew Robbie own and operate Irving Farms along with their father Bob. The Irving family farms over 3,000 acres in Maine, including potatoes, barley, oats, rye and other rotational crops. We strive to increase yields and quality, while keeping conservation stewardship and sustainable farming a top priority. Look over our history section to learn more about our family and the vital role it has had on the potatoes we grow and the land we farm.